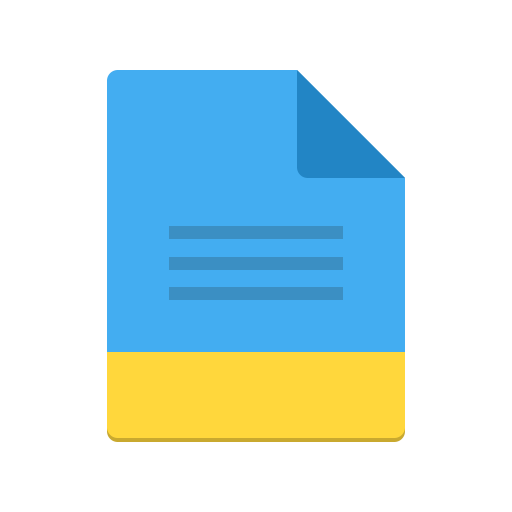 NOTICE
7 September 2014
Dear Members and Residents,
Greetings to All!
The countdown has begun to the Pujas, arguably the happiest times of the year for us all. With Durga Puja a matter few days from now, we are geared up to make the occasion a great experience. We earnestly appeal to you to please join us in making us feel that this is a FESTIVAL FOR ALL. What we are earnestly looking at is your presence and participation along with your near and dear ones during the Puja days. That largely explains why we have decided to organise ANANDA MELA over three days instead of just one. I am happy to inform you that the Puja Committee 2014 will put up a few stalls in and around UTSARGA, our Community Building, where you can sell food and other items on all the three days. No charges will be levied on our Block Residents. The right to use such stalls will be decided on the first-come-first-served basis. Please contact the undersigned (Prasenjit Saha, Cell No 9830025132), for more details. Like in the past year, we are in the process of bringing out a colourful Durga PUJA SOUVENIR. Those who wish to contribute articles, write-ups, drawings, poems, etc., may please get in touch with Mr Amitava Das (BA 106, Cell: 9830211843) and Mr Goutam Bose (BA 135, Cell: 9836041498). The LAST DATE of submitting articles, write-ups or poems is 15 SEPTEMBER 2014. We would also like to inform you that to make the occasion special and enjoyable, an interesting medley of cultural shows, including songs, quiz and plays is lined up. If you wish to participate in any of these programmes, please contact Mr Alokendu Dasgupta (M-9830441521) & Mr Subhashis Bhattacharya (M-9051023144). Fresh and innovative ideas are also welcome. The Puja Committee will also organize Community Bhog on Maha Saptami (1 Oct), Maha Ashtami (2 Oct), Maha Nabami (3 Oct) and a Grand Dinner on the Day of Bijoya Sammilani (Oct 4). We will issue a detailed circular to keep you informed about the Puja Nirghanta, dates and timings of anjali, Community Bhog, Bijoya Sammilani Grand Dinner and Cultural Programmes in a subsequent communication. We are confident that with spontaneous participation from all, Salt Lake City BA Block will once more rise to the occasion to make the Pujas a memorable experience. Attached is the full list of the committee and sub-committees which were set up at a Meeting held on 5 August 2014.
Thanks and Regards,
Yours Sincerely,
Prasenjit Saha,
Secretary, Durga Puja and Kali Puja 2014
BA BLOCK SARBOJANIN DURGATSAV AND KALI PUJA COMMITTEE 2014
PATRONS & ADVISERS
Smt Snigdha Majumdar, Smt Ila Roy, Smt Kalpana Hore, Smt Bijoli Dasgupta, Smt Indrani Sen, Smt Manjusree Majumdar, Smt Diptishri Kundu, Smt Sukhomoyee Saha, Smt Bhakti Ghosh, Smt Bela Dutta, Mrs Rekha Basu, Smt Jaya Dutta, Smt Minati Pal, Smt Sharmila Majumdar, Smt Gita Chakraborty, Smt Supriya Mustafi, Smt Gouri Ghatak, Smt Anjali Hazra, Smt Sipra Sain, Smt Gayatri Hazra, Dr Sibani Banerjee, Sri Sudhir Dey, Sri Pran Gobinda Saha, Dr Biswanath Roy, Sri Abanindra Nath Roy, Dr Subodh Ranjan Guha, Sri Ashis Sinha, Dr Mrityunjoy Khan, Sri Ram Rabindra Ghosh, Sri R N Chatterjee, Sri Bimal Ganguly, Sri Anil Mukherjee, Sri Sisir Ganguly, Sri Suresh Chandra Sarkar, Dr Dilip Chandra, Sri Pabitra Kr Sarkar, Sri Dilip Kumar Chatterjee, Sri Dhirendra Kumar Nath, Dr Balarm De, Sri Debabrata Mukherjee, Sri Jiban Ballab Chowdhury, Sri Ujjal Kr Gupta, Justice A K Nandy, Sri Ramesh Chandra Sinhgal, Sri Nayan Ranjan Basu, Sri Sureswar Mukhopadhyay, Sri Gopal Chandra Patra, Sri Ramesh Singhal, Sri Sanat Kr Mallik, Dr B N Koley, Sri Sukhendu Sekhar Raychodhury, Sri Radha Raman Roy, Dr Soumen Mitra, Sri Basudeo Dhanuka, Sri Sourindra Kumar Mitra, Sri Arun Kumar Sen, Sri Sarojendralal Saha, Sri Samar Nag, Sri Dwijendra Kr Nath, Sri Samir Kr Ghosh, Sri Sibaji Chattopadhyay, Sri Sourindra Krishna Mitra, Sri Sibaji Chatterjee, Dr Shyamal Chakrabarty, Sri Shyamal Kumar, Sri Amitava Majumdar, Sri Aditya Keshan, Sri Mahes Prahladkar, Sri Sanjay Agarwal, Sri Amar Chand Jain, Sri Ratan Lal Bengani, Prof Sudhangsu Kiran Datta, Sri Mrinal Kanti Datta, Sri Mihir Ranjan Dasgupta, Prof Bhajan Sen, Sri Mihir Baran Chakraborty, Sri Partha Pratim Ganguli, Sri Ajoy Kumar Bhattacharya, Sri Sisir Kanti Mukherjee, Sri Tridib Kumar Pathak, Sri Sudipta Kumar Ghosh, Sri Dulal Chandra Sarkar, Dr Subhas Chakraborty, Sri Deb Kumar Mukherjee, Dr Alokendu Chatterjee, Dr Anup Gupta, Dr Jaladhi Bhushan Choudhury, Sri Monimohan Pramanik, Sri Kshitish Roy Chowdhury, Sri Byomkesh Bhattacharya, Sri Ashoke Dey, Janab Anis Akhtar, Sri Asoke Mukherjee
EX-OFFICIO MEMBERS:
Sri Ashok Bhattacharya: President, Salt Lake City BA Block Residents' Association
Sri Subhendu Kundu: Secretary, Salt Lake City BA Block Residents' Association
PRESIDENT: Sri Snehasis Ghoshal
VICE PRESIDENTS: Smt Subhra Chatterjee, Smt Tanushri Mitra, Leela Sen, Smt Indrani Ganguly, Smt Bandana Prabha Saha, Sri Saikat Pakrashi, Smt Sanghamitra Nandy, Sri Alokendu Dasgupta, Sri Mihir Ranjan Dasgupta, Sri Samiran Chatterjee, Sri Asitava Majumdar, Prof Subrata Hore, Sri Siddhartha Nag, Sri Sankarlal Jhawar, Sri Swapan Debnath, Sri Dipankar Patra, Sri Kalyan Mitra, Sri Anindya Chatterjee, Dr Chanchal De, Sri Biman Ganguly, Sri Arup Sinha, Dr Nirmalendu Kundu, Sri Sandip Roy, Sri Om Prakash Khemka, Sri Sidhhartha Gupta, Sri Swapan Debnath, Smt Bandana Sarkar, Sri Anil Chowdhury, Sri Champak Ghosh, Sri Ved Prakash Gupta, Sri Amitava Mondal, Sri Samir Mondal, Sri Aditya Keshan, Sri Tultul Chowdhury, Sri Shyamapada Sarkar, Sri Anjan Saha, Siddhartha Banerjee, Sri Asoke Saha, Sri Samiran Chatterjee, Sri Rajatava Dutta
SECRETARY: Sri Prasenjit Saha J
OINT SECRETARIES: Sri Ankur Majumdar, Sri Shiladitya Ray, Sri Subhodip Mandol, Sri Subhojit Bhattacharya, Sri Subrata Chakraborty, Sri Subhashis Bhattacharya, Sri Joydip Gupta, Sri Pradip Saha
TREASURER: Sri Radha Madhav Paul
ASSISTANT SECRETARIES:
Ishita Nath, Jayasree Kundu, Kalpita Saha, Satarupa Hore, Alpana Ghoshal, Madhumita Pal, Riti Das, Jaba Saha, Sadhana Banik, Doel Bhattacharya, Uma Das, Suchorita Chatterjee, Mala Chakraborty, Mitali Bhattcharya, Seba Bose, Rubi Kundu, Rina Das, Soma Mitra (BA-70), Soma Mitra (BA 58), Sofia Mitra, Soma Dutta, Rintu Dutta, Sohini Deb, Kamalika Roy, Bulbul Saha, Lata Poddar, Barnali Chakraborty, Sushmita Das Roy, Kabita Sarkar, Shoumi Chakraborty, Madhabi Roy, Chandrali Chandra, Barnali Chakraborty, Mina Bhattacharya, Madhabi Roy, Subhra Pakrashi, Joyeeta Pal, Kabita Sarkar, Susmita Roy, Sohini Deb, Shyamali Chowdhury, Supriya Saha, Sucheta Das, Mina Bhattacharjee, Purnima Poddar, Somdatta Chowdhury
MEMBERS: Tapas Guha, Abhijit Sinha, Manab Pakrashi, Santanu Das, Amal Krishna Roy, Surojit Bhattacharya, Saibal Mitra, Samaresh Manna, Amit Saha, Kirit Choudhury, Biplab Poddar, Goutam Bose (BA 135), Goutam Bose (BA 98), Amit Sarkar, Chiratosh Roy, Sudip Das, Koushik Chandra, Anirban De, Debarpita Mitra, Suvomoy Mitra, Sumon Choudhury, Prasnta Sarkar, Sudipta Nath, Subrata Podder, Surojit Poddar, Kingshuk Mitra, Dibyendu Kumar Ghosh, Debojyoti Khan, Brahmajyoti Khan, Surojit Chatterjee, Atanu Sarkar, Monojit Das, Kriti Uchhal Ghosh, Judhajit Das, Samiran Das, Rajib Das, Rabindra Nath Shit, Sujit Ganguly, Jayanta Podder, Somenath Chakraborty, Nawal Kishore Gupta, Tapan Kumar Bhowmick, Suman Mukherjee, Satyabrata Chakraborty, Amitava Dutta, Sanjoy Dutta, Soumen Dutta, Jayanta Poddar, Sayantan Ghoshal, Samrat Ghoshal, Surojit Das, Suman Chowdhury
SUB-COMMITTEES
PRATIMA, PANDAL, ILLUMINATION
Joint Conveners: Arup Sinha & Joydip Gupta
Members: Subrata Podder, Kirit Choudhury, Subhodip Mandol, Suvomoy Mitra
PUJA PERMISSION
Joint Conveners: Kirit Choudhury & Sudip Das
Members: Surojit Podder, Sovan Kundu, Arnab Sinha, Ritabrata Das
SUBSCRIPTION & DONATION
Joint Conveners: Sandip Roy & Subhamoy Mitra
Members: Tapas Guha, Manab Pakrashi, Amal Krishna Roy, Surojit Bhattacharya, Samaresh Manna
SOUVENIR PUBLICATION & PRINTING
Joints Conveners: Amitava Das & Goutam Bose (BA 135)
Members: Alokendu Dasgupta, Champak Ghosh, Subrata Hore, Satyabrata Chakraborty, Debarpita Mitra, Amal Krisna Roy, Koushik Chandra and Kalpita Saha
ADVERTISEMENT COLLECTION
Joint Conveners: Subrata Chakraborty & Tirthankar Dasgupta
Members: Anirban De, Manojit Das, Suvodip Mandal
CULTURAL PROGRAMMES
Chairman: Mihir Ranjan Dasgupta
Joint Conveners: Alokendu Dasgupta & Subhashis Bhattcharya
Members: Ishita Nath, Subrata Hore, Kalpita Saha, Satarupa Hore, Sucharita Chatterjee, Mala Chakrabarty, Arundhati Dasgupta, Ankur Majumdar, Soma Mitra (BA 58), Madhabi Roy, Doel Bhattacharjee, Soma Mitra (BA 70), Swastika Hore, Samarjit Guha, Debarpita Mitra, Arijit Das
COMMUNITY BHOG & RECEPTION
Joint Conveners: Dr Subodh Ranjan Guha & Mrinal Kanti Dutta
Members: Saikat Pakrashee, Amitava Das, Chayan Saha, Amal Krishna Ray, Koushik Chandra, Prasanta Sarkar, Shiladitya Ray, Debarpita Mitra, Anirban De, Suvodip Mandal, Pinky Das, Rubi Kundu, Swapan Bhowmick
PUJA & RITUALS
Joint Conveners: Mala Chakraborty and Biplab Poddar
Members: Indrani Ganguly, Purna Chatterjee, Susmita Sinha, Shova Mukherjee, Satarupa Hore, Uma Das, Rina Das, Sweta Sanyal, Bulbul Saha, Soma Datta, Gopa Basu, Soma Mitra (BA 58), Munmun Bhattacharya, Jaba Saha, Barnali Chakraborty, Sadhana Banik, Sushmita Das, Srabani Mitra, Sohini Deb Sreenanda Kundu
IMMERSION
Joint Conveners: Tapas Guha and Chiratosh Roy
Members: Kingshuk Mitra, Subrata Poddar, Suvodip Mandal, Surojit Podder, Rajarshi Roy, Riddhiman Kundu, Sayantan Poddar, Dipayan Sinha, Santadip Roy
VOLUNTEERS:
Sayani Das, Ishani Roy, Atreya Bardhan, Amit Banik, Debasamidh Manna, Saswata Kundu, Sounak Das, Ayusman Das, Rahul Bose, Subhabrata Chakraborty, Saptarshi Bhattacharya, Souhardya Das, Biswaswar Nayak, Mukut Chakraborty, Sayan Bose, Aritra Chaudhuri, Sourodeep Sarkar, Oishika Das, Sarasij Roy, Avik Poddar, Atreya Bardhan
Note: We have taken utmost care to include the names of those whose participation in the Block Association activities and contribution to its welfare is significant. We tender unqualified apologies if we miss out on any of them. Grateful, if you please bring it to the notice of undersigned (Prasenjit Saha, Cell No 9830025132) to enable us to rectify our mistake when the souvenir is published.